By definition, radio silence is an interruption of radio communications to avoid detection by the enemy. Amusing as a definition when we relate it to the sentimental domain. In this context, this process consists of no longer giving news to your ex-boyfriend or ex-girlfriend to arouse in him/her a feeling of lack and the desire to resume contact. But is radio silence really the only solution to try to get your ex back ?
Is radio silence really the solution to get your ex back?
To begin with, you should know that the reasons for the breakup are elements to be taken into consideration above all before embarking on the technique of radio silence with your ex . By implementing this process without taking into account what your ex blamed you for, you risk consolidating him in his decision or even worse, creating a useless balance of power. He could also understand your carousel and get into your game: the first to crack loses!!! If the reasons for the separation are related to cheating, betrayal or because your ex accused you of being selfish or too centered on you…
Radio silence is dangerous!!! By doing so, you will reinforce your ex 's belief that they ended the relationship . You are showing him very explicitly that you have not changed and that you will never change. In a case like this, it's best to prove to your ex that he/she was wrong about you or that you realized your mistakes. So you have to keep in touch with your ex without being oppressive or intrusive / obviously intrusive and show him that you will always be there if he / she needs it. A radio silence instead is to take the risk of seeing your chances of romantic reconquest pass under your nose.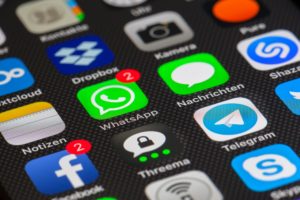 In addition, radio silence , to be credible, must be long-lasting . And when you're in love, there's nothing worse than cutting yourself off from the person you love. So we end up cracking, which is almost inevitable and as a result, we discredit ourselves on our own. If you are separated for other reasons such as a partner who refuses to commit to the romantic relationship or who blames you for your behavior that is too intrusive or oppressive….
There are intermediate solutions to radio silence. Indeed, taking some news in a spaced out and light way works just as well. You can, depending on the conditions of the sentimental break- up, if you have been oppressive for example, mark times of "pause" by not showing up for a few days so as to be more credible the day you resume news because that you will be able to explain that you needed to take a step back to refocus on yourself, your mistakes and that you regret having been oppressive. This will be more reassuring and less frustrating for you, and you'll have a better chance that your ex will accept the contact.
The danger of radio silence with your ex
In the event that your ex-companion hurt in his ego to no longer hear from you, get back in touch to reassure himself for a while:
What are you going to do ? At one point ; Are you going to have to start a discussion again?!
Your ex reassured, does he/she not risk setting sail again?!
In the case where your ex takes advantage of your radio silence to precisely move forward on his side, open up to something else or even mourn your romantic relationship :
How do I get back in touch?!
Isn't your ex likely to fight back and stop responding?!
In short, in my opinion, the radio silence with his ex deals with a problem of form but gives absolutely no substantive answers!!! Obviously in some cases, radio silence can create a lack in the ex, but it is not the solution either to ensure that the romantic relationship can restart on a healthy and constructive basis.
Maintaining contact with your ex and using it to prove your changes remains, in my opinion, a much more relevant strategy. How to get your ex back if we no longer have any contact?! How to prove our sincere and profound changes to recover your ex if we decide to cut ties?!
How to achieve radio silence?
If you are still determined to carry out your radio silence , you need some tips to hold on.
It is by remaining active / active that you will manage to minimize the moments of low morale. Keep yourself busy, plan outings or get into sports. Anything that can occupy your mind will help you. Do not hesitate to set goals for the week: at least two outings with friends, go to the sport 2 or 3 times or even do a few extra hours at work.
Remember to rest when necessary
It's good to be active, but it's also good to listen to your needs and rest. Lack of sleep can make you jittery / jittery, cause you to lack patience and most importantly cause you to get overwhelmed by your emotions. So remember to sleep and enjoy some moments of calm.
Choose your TV programs and the music you listen to carefully
We avoid all sad or dramatic films. Ditto for the music you listen to: prefer music that will make you move rather than that which will make you depressed.
If you decide to go into radio silence, it's not to spy on your ex on social networks. By doing this, you take the risk of worrying often for nothing because you will interpret what you see without any objectivity… and that hurts!!! On the other hand, without falling into extremes, consider leaving some of your publications open to the general public. If ever your ex wants to come and have a look at your profile, you will gain credibility since he/she will realize that in the end you are doing just as well without needing to stay in touch with it.
When the urge to crack takes you
Radio silence is not easy when done in order to provoke a reaction in the other. It's when you realize after a few days that you haven't heard from you that you are doing all the wrong things!!! So if you want to write a message to your ex , I strongly advise you to write it down on a sheet or the notepad of your phone so that you can read it again a few minutes later before sending it. You will then ask yourself this essential question "is this message going to change anything in the situation?".
This process, tested and approved by a large number of my consultants, will prevent you from making a mistake that can cost you your love reconquest . To conclude, if you decide to embark on a radio silence with your ex , you must leave nothing to chance and realize that there may be several possible outcomes: creating a lack in your ex or, on the contrary, allowing him to wean yourself off your past romantic relationship to move on. Radio silence is not always a solution, but it can also help. Your turn to judge !
A concrete example of radio silence to get your ex back?
Radio silence is a real problem when you want to get your ex back . You never really know when and how to put it in place and especially if it is the solution. This strategy can very easily put us in a sticky situation. This can lead us to make many mistakes during the reconquest of love .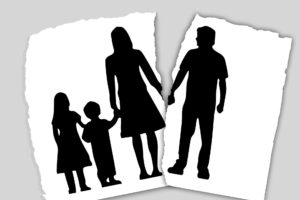 I will therefore take as an example, the situation of Sofia, separated for 2 months after 15 years of relationship and two children. When we start our coaching, she is in radio silence and is convinced of the beneficial aspects of her approach.
The background of Sofia's romantic relationship
Sofia has been in a romantic relationship for 15 years with her husband. They have two children aged 3 and 8. The past year has been a hectic one. Sofia was quite nervous and very irritable. A trifle could make his anger burst. Whether with her children or with her husband, she had run out of patience. The torquestarted to get lost at that time. For his part, her husband was less present. He worked a lot and was absent at the slightest opportunity. He preferred to work out on weekends and work later in the evening on weekdays. In short, he was running away from home. Faced with this, Sofia was more and more on her back. Everything was a pretext for reproaches. Sofia and her husband were in a vicious circle: the more he fled the house, the more Sofia showed herself to be virulent and oppressive towards him. Following the accumulation of endless arguments, Sofia's husband announces that he has left her. He no longer supports the atmosphere of the home and does not project 1 more week by his side. He decides in the process, to leave to settle with his mother, the time to be able to relocate later.
When Sofia decides to go on radio silence with her ex
Sofia's behavior following the romantic breakup happened in two stages. Specifically, as explained in my video, Sofia went from one extreme to the other. Once her husband left home, overwhelmed by his emotions, she was very oppressive. She called him 15 times a day, asked him to come back. She even tried to go through her mother-in-law to try to reason with her husband. The more nagging she was , the deeper the gap grew. After 1 week of failed attempts, Sofia decided to go into radio silence .
That is to say that overnight, she cut ties. Even if with two children it is not easy. She had decided to communicate only by very formal messages. No polite formulas, she went to the essentials. Her husband looked no further and accepted this situation.
By doing this, Sofia was convinced that she was going to create a lack in her husband. Except that we cannot create lack in a person if this one does not have a good image of us. On the contrary, the radio silence in this case, allows him to detach himself and especially to consolidate himself in his decision to break  up .
Why is Sofia's radio silence the wrong strategy?
When Sophia contacts me, she explains the whole situation to me. She makes it a point of honor that her radio silence is the best alternative to save her couple . After a precise analysis of his separation from a couple , I therefore explain to him that in my opinion, radio silence is not at all appropriate to his story. Worse still, that it is the strategy which can make her lose her husband definitively. Why ?! Because initially, going from one extreme to the other totally discredits it.
She is in the process, without realizing it, of creating a balance of power. Moreover, assuming that her husband can "eventually" feel a lack, how could he come back on his terms?! He sees his wife as a nervous person, who does not contain herself and who is always angry. Her husband will therefore take no risk of finding himself facing a wall. He can also ask himself other questions: what is she up to? Will she try to make me pay?! This is why Sofia's radio silence can prove to be a source of additional problems and above all a very blocking element for her romantic reconquest.
When Sophia immediately ends her radio silence?
Once she realized she was headed for disaster, Sofia agreed to end her radio silence . It is out of the question for us to go back once more, from one extreme to the other. It was not a question of breaking this radio silence by returning 70 text messages per day. The goal being to reconnect with his ex but more serene and more peaceful, he had to find a trick to make it seem "natural". So I asked Sofia to find an excuse so she could see her husband. So she asked him to come up with the little one to help him carry his bag, which was a bit heavy. She also explains to him that she will talk to him for a few minutes about the older one who has some difficulties at school.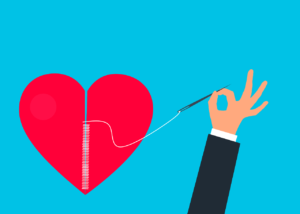 Her husband finds himself at this time, facing Sofia who is smiling, calm and who communicates calmly. She takes the opportunity to explain to him that now she is no longer angry and that they need to be able to communicate clearly for the children. Her husband seems open to this and is relieved. From there follow less formal and more open messages (always linked to children). Little by little, relations relax between Sofia and her husband. They manage to reshare family moments but while remaining separated.
Sofia manages to give a better image of herself, which encourages her husband to get closer. She manages to create a real lack while remaining in contact with him. After 4 months, he decides to give his couple a chance.
What to remember from this situation.
Radio silence is rarely the miracle solution to get your ex back and save your couple . We use it more frequently, only for a while, when the situation has degenerated and we need to be forgotten a little. We can't create a lack through radio silence when the last image we've been given isn't the most flattering. On the contrary, radio silence will allow the ex companion to mourn more quickly. Moreover, radio silence often leads to wrong assumptions. It creates unnecessary balances of power and puts us in a position that is too frustrating to be constructive. To get your ex back , you have to create a lack of course, but with contacts!
No radio silence when a partner is contemplating a breakup
When a companion or companion is considering a breakup , we will tend to want to reason with him. This causes tension and stressful situations. However, it is not a question either of making a radio silence hoping that this one will make people react. It is therefore necessary to find the right balance between oppression, the policy of the ostrich and radio silence with your ex or partner. So I'm going to do a little overview of the state of mind of a person who wants to separate.
The warning signs of separation
Evil being can be expressed in as many ways as there is personality. There is the one who closes and locks himself in his bubble. He does not communicate or communicates very little and continues his daily routine without really showing a need to clarify his couple problems . I like to say that he practices "the policy of the ostrich". He advances from day to day without bursting the abscess trying to conceal his difficulties as if by a miracle tomorrow everything could be better. Except that one day, the cup is full and the announcement of the breakup is done in a brutal way. The one who repeated 30 times that he couldn't take this situation anymore but who in the end always stays with you.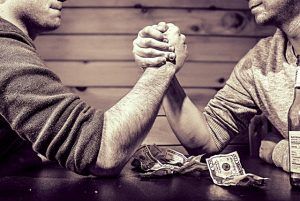 As a result, you do not think about finding solutions thinking that the crisis will pass, after all it passes all the time because it would already be gone. This type of people are in fact not taken seriously by their partners because they never verbalize their desire to stop everything, they are rather the type to rehash their reproaches over and over again and therefore they lack credibility. The one who favors flight. He will go out a lot more, take care of his hobbies or rub shoulders with his friends whereas he was more present before. In fact he needs to leave the cocoon to evacuate his discomfort. Leaking allows him to exteriorize himself instead of communicating. There is the one who gradually moves away.
Communication becomes rare, tenderness disappears and the libido gradually dies out. The one who accumulates resentment. His way of communicating is almost always aggressive. He is constantly in a balance of power, very likely he no longer knows how to express a feeling or a request to you without attacking you or incriminating you. It's interesting to see that each person can express their discomfort differently. This is also one of the reasons why you often do not see the romantic breakup happen. If your spouse reacts differently than you do when he/she finds themselves at an impasse, you may completely not see it coming thinking that you would have reacted differently.
Radio Silence and Symptoms of a Coming Breakup
Distancing

Exasperation behavior

Almost non-existent complicity

Constructive communication almost impossible

Reproaches on everything and anything

Repeated arguments

Drop in libido

Restricted sharing moments

A big let go physically or conversely an extreme need to be flirtatious again.
What's disconcerting is that all too often you only notice these symptoms once your spouse tells you they want to break up. As if as obvious as the signals were, you'd rather ignore them. However, when you become aware of it, you realize that this is not the time to go into radio silence . Already that you are not in a state of grace at this stage, it is better to avoid any balance of power.
How can radio silence make the situation worse?
Now I am going to decipher what is going on in the heart and mind of your spouse when he/she tells you that he wants to end the romantic relationship . You prove that depending on the case, radio silence is useless to get your ex back. When your spouse talks to you about separation, is that there is a 9 out of 10 chance that it will be thought out and not taken on a whim. Do not panic, this does not mean that the decision is irrevocable but simply to be considered more seriously! If your spouse has come to this it means that he/she has necessarily accumulated a lot of resentment. Understand that even if he/she told you that he loved you yesterday, today it is not about his/her heart but about his/her reason. A radio silence with his ex then does not change the situation. On the contrary, it can give your ex an extra step to mourn the past romantic relationship .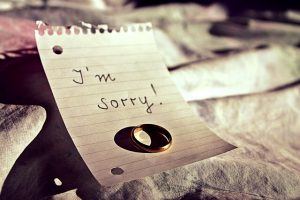 In short, he/she is in a state of "saturation" to come to this decision. Which means that whatever you say to justify yourself or restore the situation, he/she will not be able to listen to you. Your spouse will be at this time, centered on him/herself. Communication at this time is not useless to make him change his mind. However, your priority will be to ease tensions. Impossible if you cut all ties with radio silence.
How to behave without radio silence?
As difficult as this moment is, he / she will nevertheless give you all the keys on which to work afterwards to change your spouse's mind. I said well afterwards!!! Indeed, start to justify yourself or beg him/her to give the romantic relationship a chancewill not help you, on the contrary. The best thing to do is to shut up and listen. It's not that you don't have the right to defend yourself, but because for the moment the priority is to ease tensions. Adding fuel to the fire will not help you get listened to. If you have understood your spouse's state of mind when she/he tells you that she/he wants to leave you as I explained above, then you understand that she/he needs blow for now.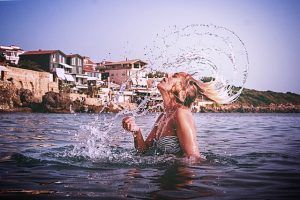 This is why you should not hesitate to let a day or two pass before returning to the reproaches that have been made to you. It may sound weird, but giving your spouse a little space during this period is very beneficial for the future of your relationship.
Not overwhelming him with questions about you and his desire to leave can also allow him to relieve the pressure and realize that his solution (separation) is extreme. The more you suffocate him/her, oppress him/her, question him/her, the less he/she will have time to refocus on his romantic feelings and will remain focused and blocked by his/her decision. However, it is a short period and not practicing excessive radio silence . It's more about everyone getting back down than talking about radio silence with their ex .
Should we have the same behavior according to the breaks?
The answer is yes !!!
If he/she leaves you because he no longer feels in power and has too many grievances against you, it means that he/she is saturated and therefore needs to breathe.
If he/she tells you that he no longer knows where to be in terms of his/her feelings, it means that he/she needs to refocus on him/her. Indeed how to give you answers if he/she does not because he/she does not know him/herself where he/she is.
Either way, give your spouse some space when he/she thinks the only solution to your romantic relationship is to break up. Indeed, acting like this gives you every chance that he/she will reason with himself later. When you make an important decision like leaving a person, you only realize the consequences once the separation is finalized and you lose some of the advantages that existed during romantic relationships.
If you are too present right away trying to catch up, you run the risk of making the situation worse than it is. However, it is possible to stay in contact with your ex in a moderate and peaceful way without having to practice counterproductive radio silence in this type of situation and in particular for the reconquest of love.